Herning Kunstmuseum, Herning, Denmark, June - Aug 2004


Socle du Monde Biennale 2004 took place at Herning Kunstmuseum and Ikast Kedelhal. The objective of Socle du Monde was to set up teams of artists and commercial enterprises. Socle du Monde was the first biennale of its kind in Denmark, however there is a long tradition for collaborations between artists and companies in this Midwestern region of Jutland, Denmark. The Socle du Monde Biennale focuses on interaction between artists and companies, and the strength of the biennale in an international context stems from the project's strong physical and mental anchoring in the Herning area.
The owner of the Angli Factory, Aage Damgaard, manufactured shirts at the premises, which now house Herning Kunstmuseum. At his shirt factory, Damgaard established the co-operation between businesses and artists, which forms the historical basis for Socle du Monde. As early as 1952 Damgaard invited artists to come and stay and produce work at Angli or other neighbouring factories in the area.
Participating artists: AVPD (DK), Dave Hullfish Bailey (US), Black Leotard Front (US), Jakob S. Boeskov (DK), Annika Eriksson (SE), Henrik Plenge Jakobsen (DK), Aleksandra Mir (SE/US), Roman Ondak (SLO), Kirsten Pieroth (DE), Åsa Sonjasdottir (SE), Simon Starling (GB) and Superflex (DK)
See also Socle-du-monde >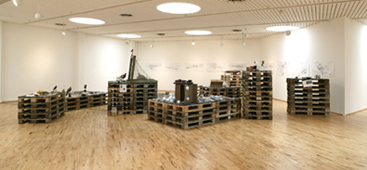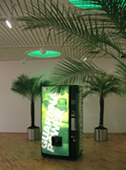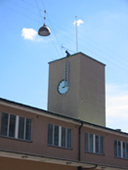 Dave Hullfish Bailey / Superflex / Kirsten Pieroth